Partner
Aga Khan Development Network 
Date
April 2014
Team
Erin Markel
About the Publication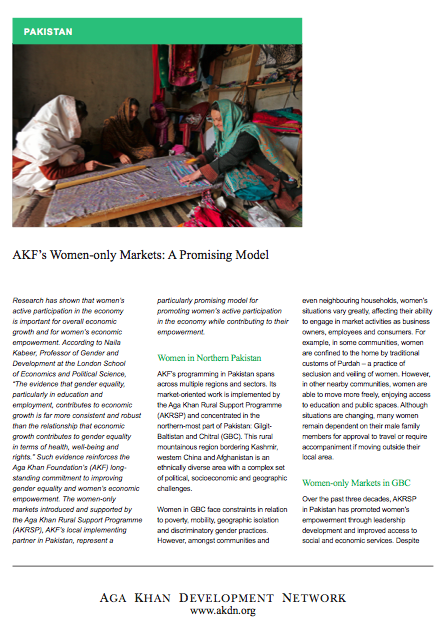 Aga Khan Rural Support Programme (AKRSP) realized a catalytic intervention was needed to support women's access to public spaces, demonstrating that
women can run businesses. Through separate dialogues with community leaders and hundreds of local women in GBC, the concept of women-only markets was developed. In January 2007, the first women-only markets were opened as
part of a wider women's poverty reduction initiative. A total of 29 markets were launched over the next three years. This report presents the results of this intervention and the lessons learned from the operational issues encountered.